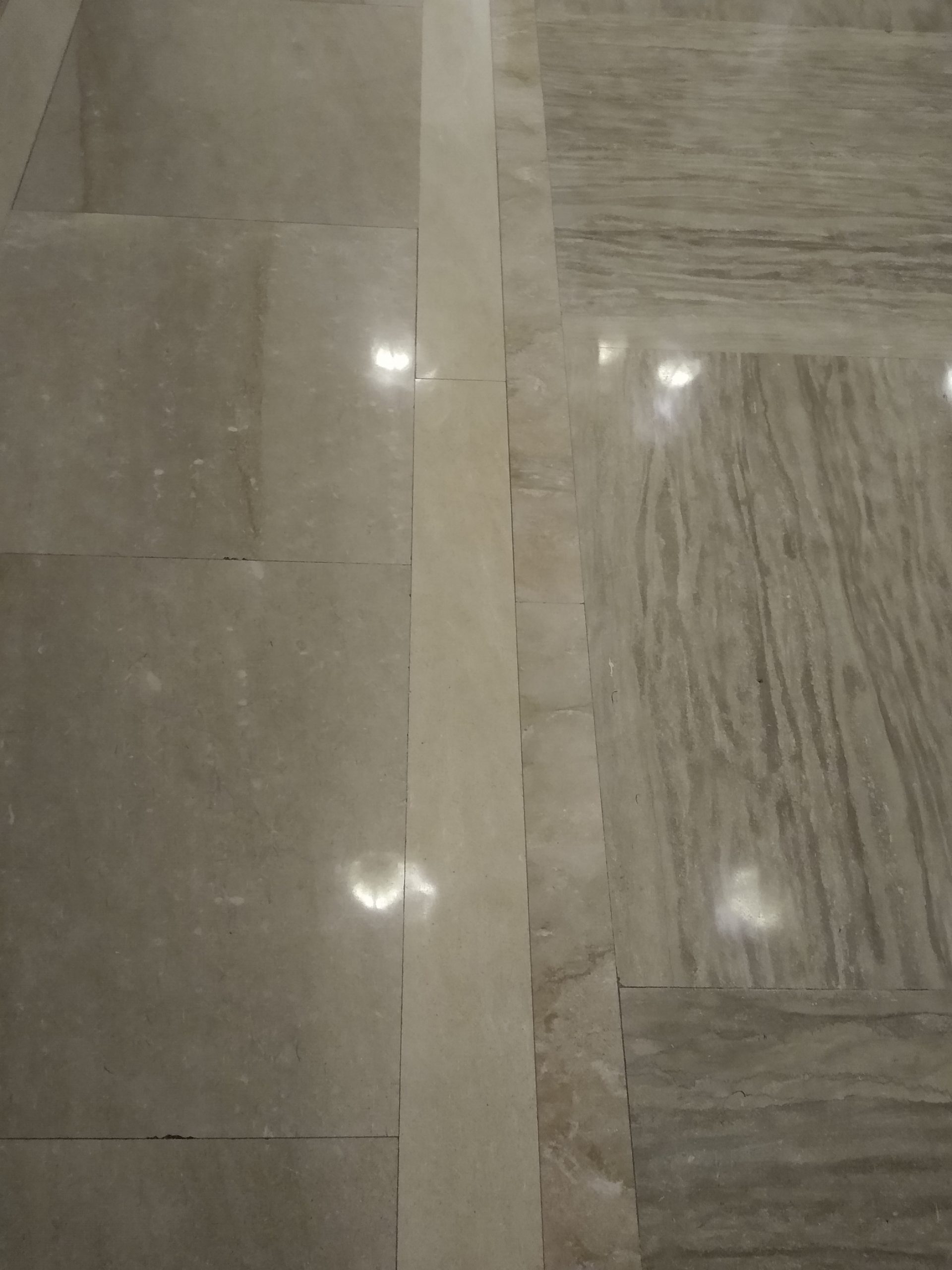 The cleaning process of the marble floors continues. The marble floor restoration has been going well.  The upper and lower sanctuary are 97% done.  The front face of the steps on the baldachino are yet to complete. The Blessed Sacrament Chapel, passage ways behind the sanctuary, Daily Mass Chapel, Bishop's Sacristy, Narthex (Main entry way), back and middle crossings and Nave (main aisle) are completed.  The South side aisle is mostly completed. Work has begun on the North side aisle.  Much of the marble throughout the cathedral is either from Tennessee or New York State.  
You can see the original color of the floors, where they started in the Bishop's Chapel. Notice the difference between the waxed portion, lower on the picture, and the area where the wax has been removed in the first picture. This is the first step in the restoration of the floors. How much lighter it is, when all the wax is removed! See the second picture for the results.
This will be a long process in that there is over 19,000 square feet of marble floors that will be restored in the cathedral. There is more marble in the cathedral building that will not be done this time around.